How To Make Red Wine Vinaigrette At Home
The tastiest red wine vinegar dressing you have ever made!
➡️ Summer is around the corner and it's the time to use my best red wine vinaigrette recipe for the yummy veggie salads I make all season long! You might call it red wine vinegar dressing, but it's the same thing: the wonderful mixture we use to give a delicious taste to the vegetable salads we prepare or to marinate various types of meat for the grill that sizzles all summer in the backyard!
---
---
Subscribe to our newsletter!
Stay informed with our newsletter! Sign up to receive updates on new recipes and culinary articles. Plus, after subscription, you get a FREE sample of the cookbook "10 Common Mistakes Anyone Can Make In The Kitchen" (download link provided in the Welcome email.)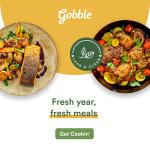 How to Make a Red Wine Vinaigrette from Scratch at Home
Fresh Vegetable Salad Recipes Cookbook
Greek Red Wine Vinaigrette Recipe
Greek Red Wine Vinaigrette is a tangy and flavorful dressing that is a staple in Greek cuisine. This vinaigrette is made with simple ingredients such as red wine vinegar, olive oil, Dijon mustard, and a blend of aromatic herbs and spices. The combination of tartness from the vinegar and sweetness from the herbs creates a well-balanced dressing that can be used to add a pop of flavor to any dish.
The use of red wine vinegar in this recipe is what gives the dressing its characteristic taste. Red wine vinegar is made by fermenting red wine, which creates an acidic and sour flavor that pairs well with the other ingredients in this recipe. Olive oil is another essential ingredient in this vinaigrette, which adds a rich and smooth texture to the dressing.
The Greek Red Wine Vinaigrette is a delicious and versatile dressing that can add a burst of flavor to any dish. With its tangy and bold flavors, this dressing is sure to become a favorite in your kitchen.
Ingredients
1/2

cup

extra-virgin olive oil

1/4

cup

red wine vinegar

2

cloves garlic, minced

1

tbsp

Dijon mustard

1

tbsp

honey

1/4

cup

lemon juice

1

tsp

dried oregano

1/2

tsp

salt

1/4

tsp

black pepper
Instructions
In a small bowl, whisk together the olive oil, red wine vinegar, minced garlic, Dijon mustard, honey, lemon juice, oregano, salt, and black pepper.

Taste the dressing and adjust the seasonings to your liking. You can add more vinegar or lemon juice for acidity, more honey for sweetness, or more salt and pepper for seasoning.

Pour the dressing into a jar or bottle and store it in the refrigerator until ready to use. The dressing will keep for up to a week in the fridge.
Notes
Preparation Tips:
Use high-quality ingredients for the best results. Choose a good quality extra-virgin olive oil and red wine vinegar, as they will provide the base flavors of the dressing.
Mince the garlic finely or use a garlic press to ensure that it is evenly distributed throughout the dressing.
Whisk the dressing vigorously to emulsify the oil and vinegar. This will ensure that the dressing is smooth and creamy.
Adjust the seasonings to your liking. Everyone's taste preferences are different, so feel free to add more or less of the ingredients to suit your taste.
To make this vinaigrette even more flavorful, you can add a pinch of dried thyme to the mix. This herb is commonly used in Greek cuisine and will give your vinaigrette an extra burst of flavor. Just be careful not to add too much, as it can be quite strong. Start with a small pinch and adjust to your taste.
We are sorry that this post was not useful for you!
Let us improve this post!
Tell us how we can improve this post?
Making Red Wine Vinaigrette Recipes at Home is a Breeze!
➡️ Of course, I use several red wine vinaigrette recipes and I often customize them according to my culinary tastes as well as the dishes I make them for. Since I love mustard, I'm making many times red wine vinaigrette with a mustard base. To do this, you need just to add some red wine vinegar over the mustard, a bit of olive oil, and a splash of herbs to bring out the flavors and make it irresistible!
---
---
➡️ Homemade red wine vinaigrette is both healthy and customized to your taste! If you need additional info, read more on Vinaigrette!
Related Vinaigrette Recipes, Salad Dressings, and Culinary Articles
Spring is the best time for fresh veggie salads, so now it's the moment to…
Do you have a favorite cucumber avocado salad dressing? I have more and will use…
Premium Cookbooks
Looking to elevate your culinary skills and expand your recipe repertoire? Look no further than a cookbook! Whether you're a seasoned home cook or just starting out in the kitchen, there's a cookbook in this store for you.
Featured Online Wine Delivery from the Best Online Wine Shops
---
📖 Cooking article by