How to Cook Spring Lamb Ragù at Home
One of the tastiest Italian lamb ragù recipes you ever cooked!
➡️ Ever cooked a spring lamb ragu? I guess 99% of you will answer with no because it is a rare recipe for cooking lamb. Some probably even don't know what a ragu is, so here's a short definition: "In Italian cuisine, ragù is a meat-based sauce that is commonly served with pasta. An Italian gastronomic society, Accademia Italiana della Cucina, documented several ragù recipes. The recipes' common characteristics are the presence of meat and the fact that all sauces are for pasta. The most typical is ragù alla bolognese (Bolognese sauce). Other types are ragù alla Napoletana (Neapolitan ragù), and ragù alla Barese (Bari ragù, sometimes made with horse meat)."(Ragù)
---
---
If you're ready to experience the taste of delicious Italian recipes, look no further than the "Discovering Italian Cuisine: A Delightful Culinary Tour of Italian Recipes" cookbook.
---
Subscribe to our newsletter!
Stay informed with our newsletter! Sign up to receive updates on new recipes and culinary articles. Plus, after subscription, you get a FREE sample of the cookbook "10 Common Mistakes Anyone Can Make In The Kitchen" (download link provided in the Welcome email.)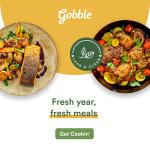 How to Make Italian Lamb Ragu at Home
If you're ready to experience the taste of delicious lamb recipes, look no further than the "Cooking Lamb: A Delicious Lamb Recipes Cookbook" cookbook.
Italian Lamb Ragu
Italian lamb ragu is a classic Italian dish that is perfect for any special occasion or just a comforting weeknight dinner. The lamb is slow-cooked in a rich tomato sauce with fragrant herbs and vegetables, resulting in a deeply flavorful and tender meat that pairs perfectly with fettuccine pasta. This dish is hearty and satisfying, making it perfect for a cozy dinner with loved ones.
The key to making a delicious spring lamb ragu is using quality ingredients and taking your time to let the flavors meld together. The spring lamb is the star of the dish, so it's important to choose a high-quality cut with good marbling. The red wine and aromatic vegetables, such as carrots and onion, add depth of flavor and a subtle sweetness to the dish. The tomato sauce, infused with garlic and thyme, creates a rich base that ties everything together.
When it comes to serving, this lamb ragu is versatile and can be enjoyed in many ways. Serve it over a bed of fettuccine pasta for a classic Italian meal, or use it as a filling for lasagna or cannelloni. You can also serve it over polenta or crusty bread for a heartier meal. No matter how you choose to enjoy it, this Italian lamb ragu is sure to impress your family and friends.
Ingredients
2

lbs

spring lamb, cut into bite-size pieces

2

tbsp

olive oil

1

large onion, finely chopped

2

large carrots, finely chopped

2

celery stalks, finely chopped

4

garlic cloves, minced

1

tbsp

tomato paste

1

cup

red wine

2

cans (28 oz. each)

diced tomatoes

2

bay leaves

1

tbsp

fresh thyme leaves, finely chopped

salt and pepper, to taste

1

lb

fettuccine pasta

grated Parmesan cheese, to serve (optional)
Instructions
Heat the olive oil in a large pot over medium-high heat. Add the lamb pieces and brown them on all sides, about 6-8 minutes.

Remove the lamb pieces from the pot and set them aside.

Add the onions, carrots, celery, and garlic to the pot and sauté them until the onions are translucent, about 5 minutes.

Add the tomato paste to the pot and stir it in with the vegetables.

Pour in the red wine and let it simmer for a few minutes until it has reduced by half.

Add the diced tomatoes, bay leaves, thyme leaves, salt, and pepper to the pot. Stir everything together.

Add the browned lamb pieces back into the pot and stir them into the sauce.

Cover the pot with a lid and let the sauce simmer on low heat for at least 2 hours, stirring occasionally.

While the sauce is simmering, cook the fettuccine pasta in a separate pot according to the package instructions.

Drain the pasta and toss it with a little bit of olive oil to prevent it from sticking together.

Serve the pasta in bowls, topped with the lamb ragu and grated Parmesan cheese (if used.)
Notes
Cooking Tips:
Use a heavy-bottomed pot or Dutch oven for the best results. This will help distribute the heat evenly and prevent the bottom from burning.

Make sure to brown the lamb pieces well before removing them from the pot. This will give them a nice caramelized flavor and color.

Use fresh thyme leaves if possible. They have a more intense and aromatic flavor than dried thyme. You can replace them with rosemary if you like it more.

Taste the sauce as it cooks and adjust the seasoning as needed. You may need to add more salt, pepper, or other herbs to balance the flavors.

Letting the sauce simmer for at least 2 hours will help the flavors develop and intensify. If you have more time, you can let it simmer for even longer for an even richer sauce.
We are sorry that this post was not useful for you!
Let us improve this post!
Tell us how we can improve this post?
Cooking Spring Lamb Ragu is Simple!
➡️ When you cook spring lamb ragu, you need some time because ragu is a hearty meat and vegetable sauce that is cooked slowly over low heat. Generally speaking, it's made by boiling the meat in a small amount of water and then thickening it with tomatoes, stock, wine, and a variety of herbs and spices. Ragu is traditionally served with pasta, but today it's also a popular sauce with rice.
---
---
➡️ You can use any type of lamb for ragu, but I prefer shoulder, leg, or neck. This is one of the best ways to make your ragu flavorful!

➡️ I also recommend you to cook more flavorful lamb recipes available on this website such as slow-cooked leg of lamb with tomato sauce, fried lamb liver and onions, spring lamb meat schnitzel, Moroccan leg of lamb roast, Hungarian lamb soup, Hungarian lamb paprikash, Greek roast leg of lamb with red wine, Greek roast lamb, Greek lamb soup AVGOLEMONO, lamb chops in the pan, roast spring lamb, and French roast lamb shoulder. Many more lamb recipes are available in my cookbook Cooking Lamb: A Delicious Lamb Recipes Cookbook.
FAQs about Cooking Spring Lamb Ragu
What is spring lamb ragu?
Spring lamb ragu is a flavorful Italian dish made with tender cuts of lamb slow-cooked in a rich and aromatic tomato-based sauce. It is typically served over pasta or polenta and is a delicious way to enjoy the flavors of spring.
How do I make spring lamb ragu?
To make spring lamb ragu, start by browning the lamb in a large pot or Dutch oven. Then, add onions, garlic, and herbs like rosemary and thyme for added flavor. Pour in diced tomatoes, tomato paste, and a splash of red wine. Let the ragu simmer on low heat for a few hours until the lamb is tender and the flavors have melded together.
What can I serve with spring lamb ragu?
Spring lamb ragu pairs well with various side dishes. Traditional options include serving it over pasta such as pappardelle or tagliatelle, or you can serve it with creamy polenta or crusty bread. Additionally, a fresh green salad or steamed vegetables make great accompaniments to balance the richness of the ragu.
Can I make spring lamb ragu in advance?
Yes, you can make spring lamb ragu in advance. In fact, the flavors often deepen and develop further when the ragu is allowed to sit overnight. Once cooked, let the ragu cool completely, then refrigerate it in an airtight container. Reheat gently on the stovetop or in the oven before serving.
Are there any variations of spring lamb ragu?
Yes, there are variations of spring lamb ragu based on personal preferences and regional influences. Some recipes may include additional ingredients like carrots, celery, or pancetta for added depth of flavor. Others may incorporate herbs like mint or basil for a fresh twist. Feel free to experiment and customize the recipe to suit your taste.
Related Lamb Recipes and Culinary Articles
When it comes to cooking lamb chops, the pan isn't the first choice for many…
Cooking roast lamb
in spring is especially recommended because spring lamb has tender and tastier…
Easter is one of the most important Christian celebrations. Nevertheless, Easter is not just a…
Premium Cookbooks
Looking to elevate your culinary skills and expand your recipe repertoire? Look no further than a cookbook! Whether you're a seasoned home cook or just starting out in the kitchen, there's a cookbook in this store for you.
Featured Online Wine Delivery from the Best Online Wine Shops
---
📖 Cooking article by